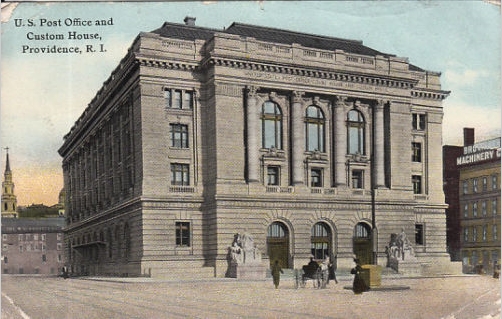 This historical and educational website for the U.S. District Court for the District of Rhode Island was created to promote an understanding of the history of the Court and the role of the federal judiciary, both past and present, within the framework of our system of government. We aim to accomplish our mission by collecting, preserving, and exhibiting historical information, including noteworthy case information, documents, video and photos of events, as well as educational materials and programs.
This website is, and will remain, a work in progress. We will continue to add information on the past as it becomes available, and will update the website with current information and events as they occur. So, please check back with us often to see new postings.
We hope that you find your visit to this website useful and informative, and that you will not hesitate to let us know how our site can be improved to better accomplish our mission.
William E. Smith, District Judge
December 1, 2015